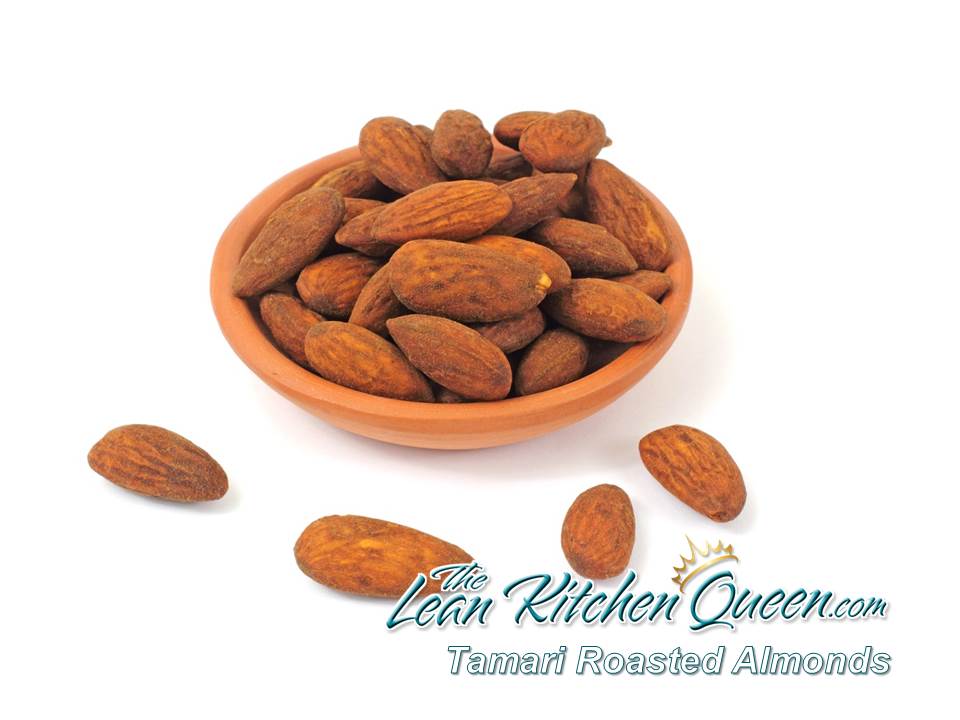 TAMARI ROASTED ALMONDS
MAKES 8 SERVINGS
Ingredients:
2 Cups Almonds
1/4 Cup Tamari
Directions:
1.     Preheat oven to 400F.
2.     On a baking sheet, place the almonds and cook for about 6-7 minutes.
3.     Remove the almonds from the oven and transfer in a large bowl. Pour on Tamari while almonds are still hot and make sure that all nuts are coated
4.     Put the coated almond back on the baking sheet, and bake for about 5 minutes. *Warning: Properly monitor the almonds so they do not burn.
5.     Enjoy!
Nutritional Facts
:
(Per serving)

Calories: 170
Protein: 6g
Carbs: 6g
Fat: 15g
 Let me know how you liked this crunchy Tasty Treat in the comment box below 🙂