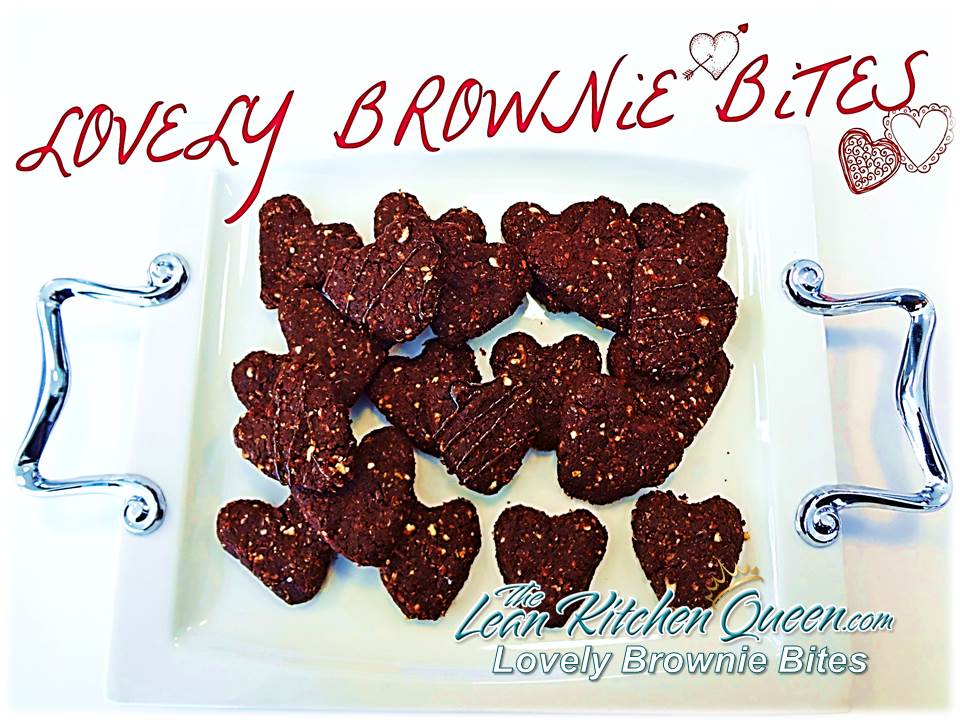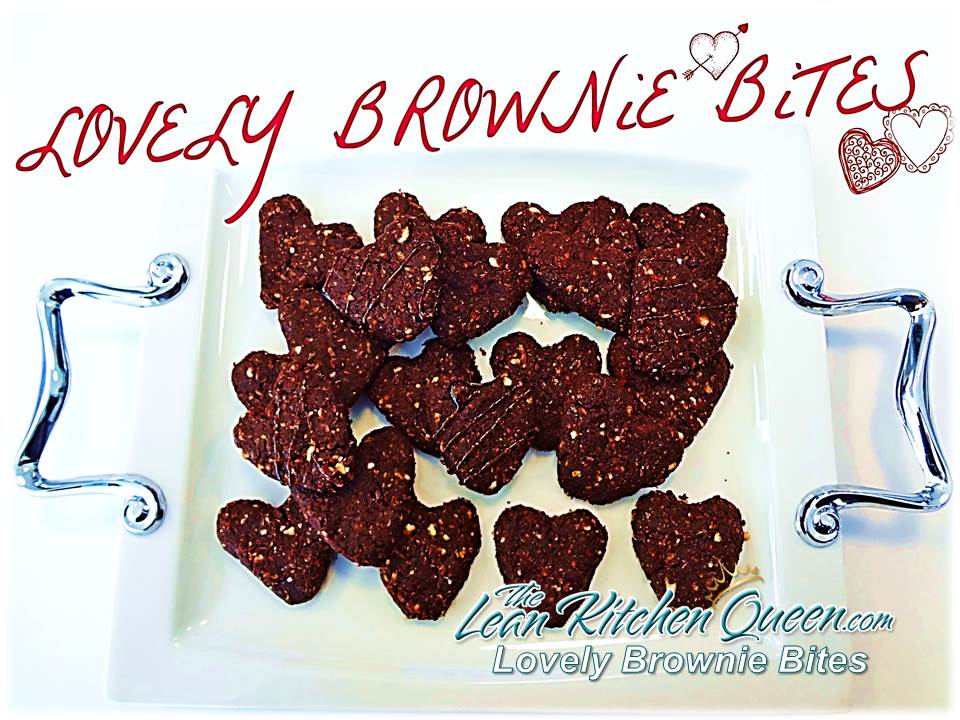 LOVELY BROWNIE BITES
Transfer to an airtight container and store in the freezer.
MAKES 22 BITES
6 Servings

 Ingredients:

1 Cup Almonds
½ Cup Cashew
½ Cup Flax Seeds
3 Tbsp. Cacao
8 Medjool Dates, soaked
2 Tbsp. Natural Honey
1 pinch Sea Salt
3 Tbsp. Almond Milk
Directions:
1.     In a food processor, blend the nuts, flax seeds and cacao powder into a fine meal.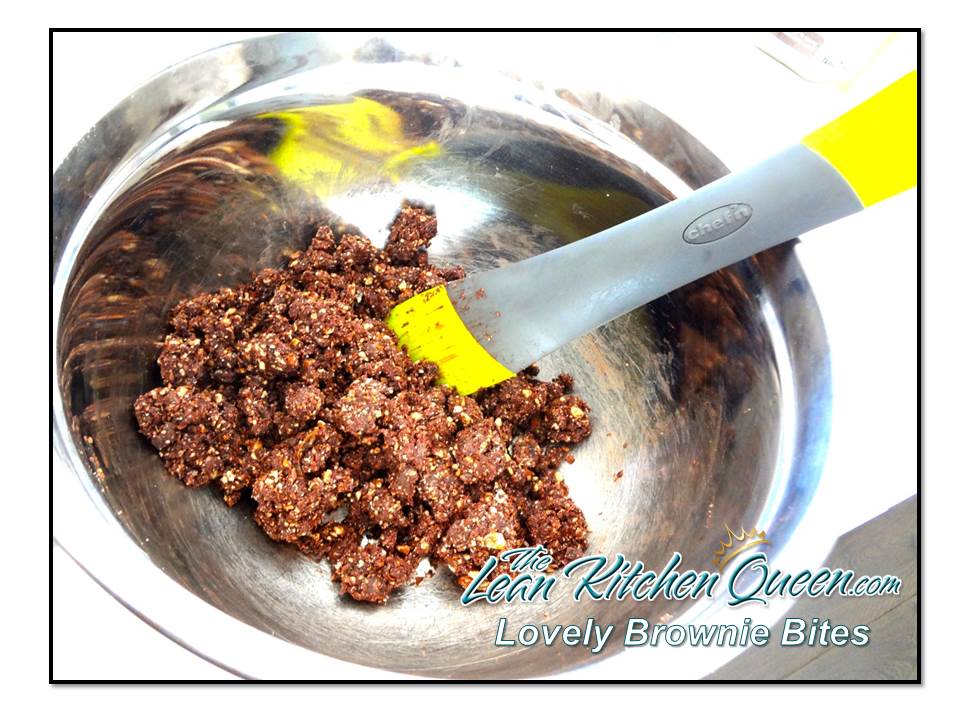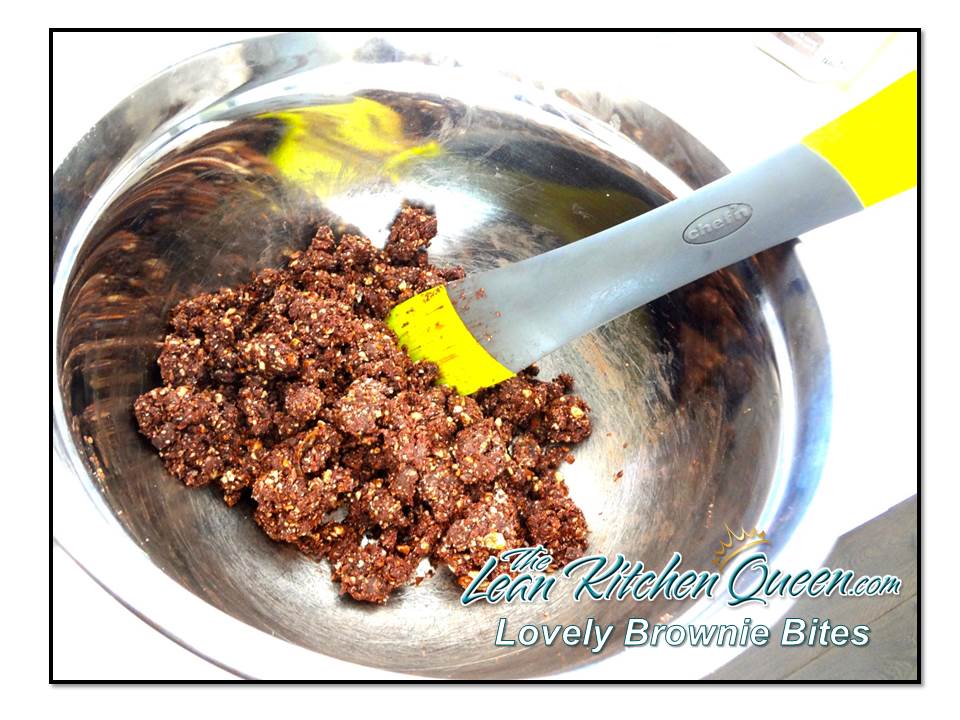 2.     Add the dates, almond milk and salt. Blend well, until a dough consistency.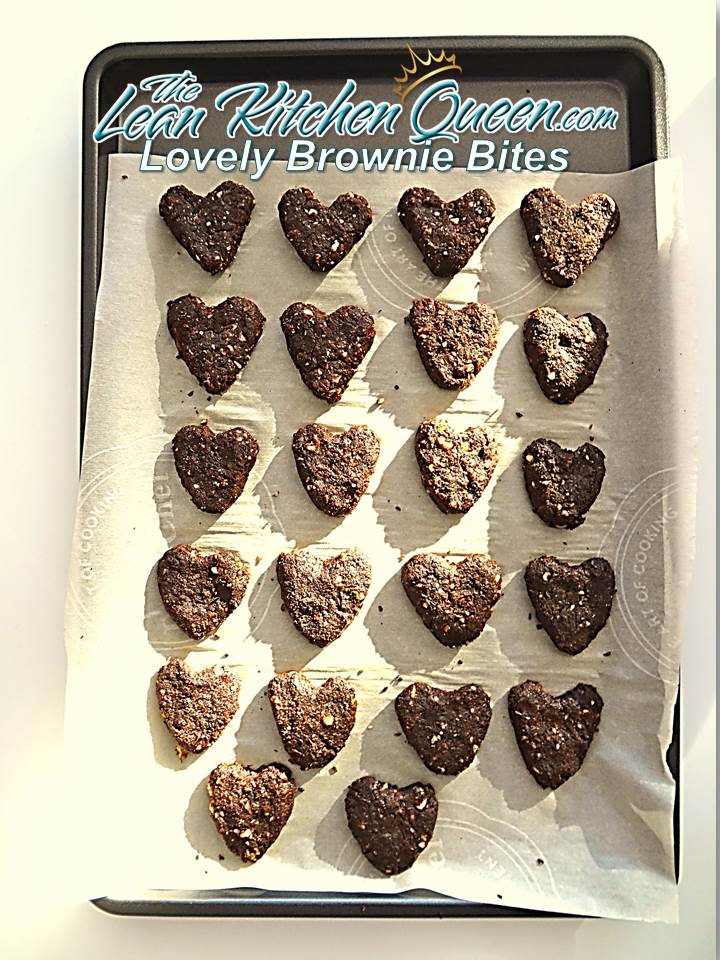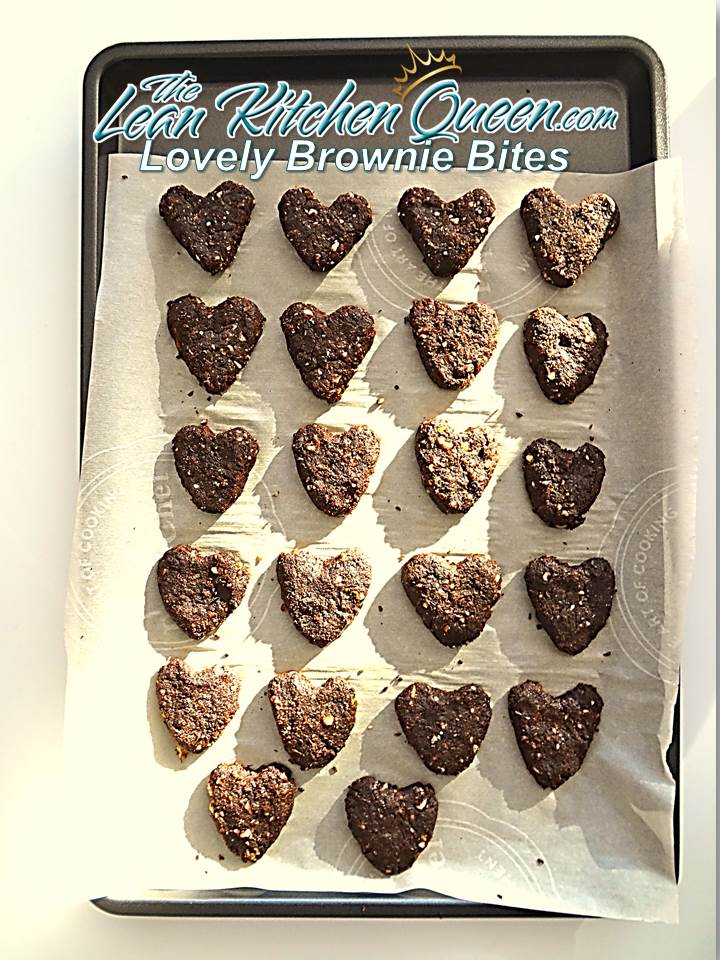 3.    Using a spoon, drop the dough onto a baking sheet lined with parchment paper, and give them a heart shape.
4.    Put in freezer for 20 minutes.
5.    Enjoy!
Nutritional Facts:
(Per serving)
Calories:320
Protein: 10g
Carbs: 43g
Fat: 22g
Let me know how you enjoyed this Tasty Tuesday Valentine's Week Treat.  Leave your comments on the box below 🙂