If you've been on a fat loss diet for a while, one side effect that you may start to experience from time to time is a big slump in your energy level. This is really quite normal because of the fact that since you are taking in fewer calories than your body would ideally like to be consuming, it will influence how much energy you have on a day to day basis.
Fortunately though, there are ways to recapture your lost energy so that you feel better as you move through the process of fat loss.
What's one such method?
One of the best ways to regain lost energy is to turn to a raw food diet. More and more people are starting to adopt this way of eating and see all the many benefits that it has to offer.
Let's have a closer look into the raw food diet so that you can see what this is all about.
The Benefits Of Eating Raw Foods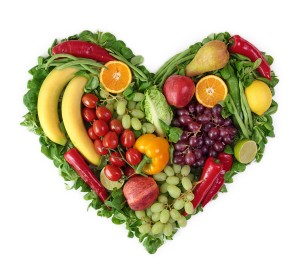 Going raw offers numerous benefits that you should be well aware of. First, your cooking time will be reduced. Let's face it, we live in a very busy world and one reason why so many people fall off their diets is because they just don't have the hours in the day to cook the foods they need to be.
With raw food eating, no cooking is required. This saves you prep time, making it that much easier to stay on course.
Second, raw food eating will ensure that you reap maximum nutritional benefits from the foods you eat.


Some foods do tend to lose nutrition throughout the cooking process, so since there is no cooking involved with this way of eating, you will be getting the nutrition that mother nature intended for from the foods you eat.
Since when on a fat loss diet you are eating fewer calories overall, this helps you make the absolute most of the calories that you do eat.
Why Raw Food Diet Plans Provide Massive Energy
So where is the energy equation in all of this? Raw food eating is excellent for enhancing your energy levels because of the fact that it's going to be far less energy intensive for you to break down and digest the foods that you're eating, meaning that you will not have to waste precious energy doing so.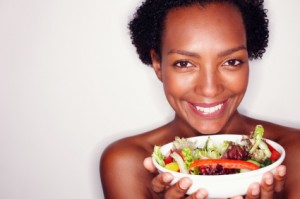 The end result is that you have far more energy to devote to other areas of your day such as getting in those workouts and doing your routine tasks.
Why This Is Great For Fat Loss
Furthermore, adopting the raw food way of eating is also ideal for fat loss reasons because of the fact that you will eliminate the need for high-calorie sauces, condiments, and other ingredients that often go in throughout the cooking process.
By nature, a raw food diet will encourage a high fruit, vegetable, and nut consumption, and these are the precise nutrients that bring maximum results. As long as you are sure to get in sufficient protein, you can't go wrong.
So give some thought to raw food eating – it may just be the method that finally gets you seeing results and feeling great while you achieve success.
Do you include Raw foods into your diet? What difference has it made?