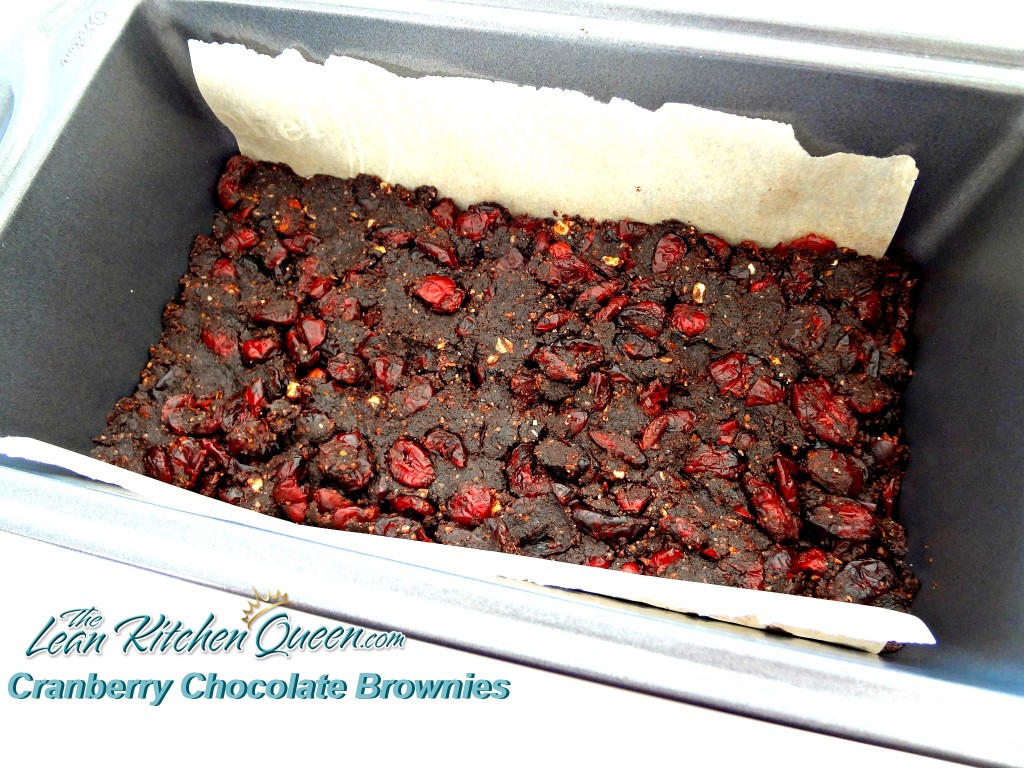 CRANBERRY CHOCOLATE BROWNIES
MAKES 8 SERVINGS
Ingredients:
½ Cup Unsalted Almonds
2 Tbsp. Cacao Powder
¼ tsp. Sea Salt
1 Tbsp. Coconut Oil
1 Tbsp. Vanilla Extract
1 Cup Dried Cranberries, unsweetened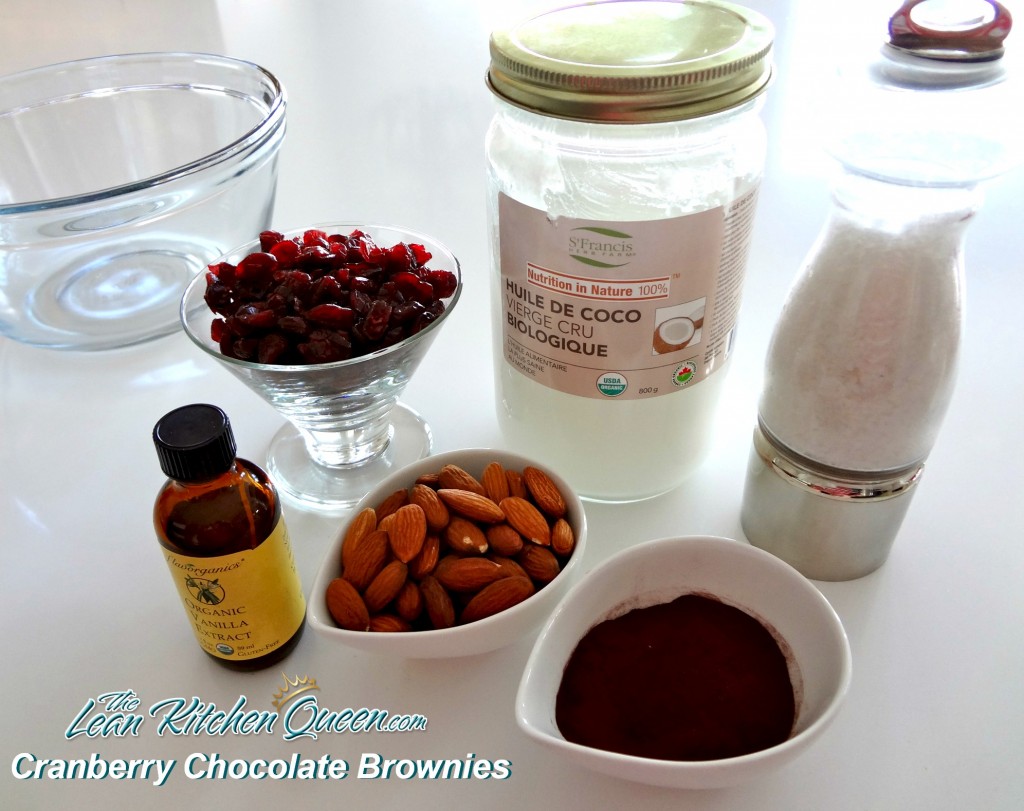 Directions:
1.  In a small food processor, combine almonds, cacao powder and salt; process into small pieces. Add oil and vanilla and process until well combined. Add cranberries and process until well combined.
2. Spoon batter into a 6-inch square baking dish, using a spatula to spread evenly. Refrigerate for at least 30 minutes, until set.
3. Cut them in 8 pieces and enjoy!
Nutritional Facts:
(Per serving)
Calories: 118
Protein: 2g
Carbs: 15g
Fiber: 2g
Fat: 6g
Let me know how your brownies turn out…and if you were able to stop at one 🙂