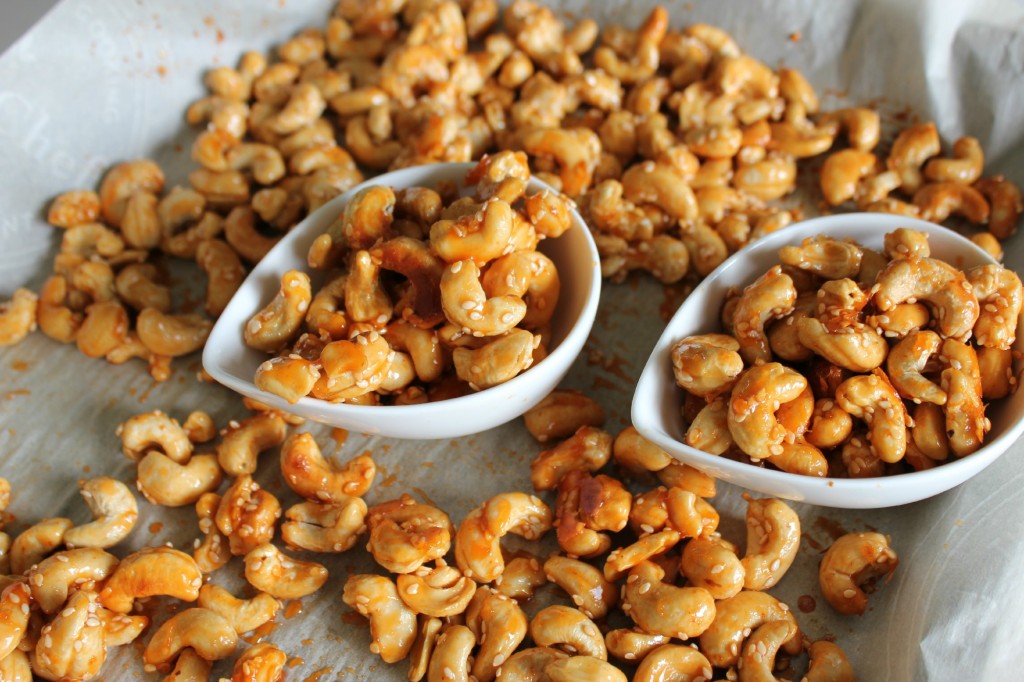 HOT AND SWEET SRIRACHA CASHEWS
MAKES 16 SERVINGS
Ingredients:
4 Cups Raw Cashews
¼ Cup Natural Honey
1 Tbsp. Sriracha
1 Tbsp. Extra-Virgin Olive Oil
½ Thumb size Grated Ginger
1 Tbsp. Sesame Seeds
Directions:
Heat the oven to 325 F.
In a bowl, whisk together honey, sriracha, olive oil, ginger and sesame seeds.
Add cashews to the mixture and stir until evenly coated.
Spread cashews on a lined baking sheet. Bake for 10-15 minutes or until golden.
Enjoy!
Nutritional Facts
:
(Per serving)
Calories: 213
Protein: 7 g
Carbs: 10 g
Sugar: 4 g
Fiber: 2 g
Fat: 16 g